Business Development
Licensing
Ability Pharmaceuticals develops new drug candidates through clinical proof-of-concept, to later license them to pharmaceutical companies for further development and marketing.
Ability Pharmaceuticals is in-licensing new drug candidates from research institutions and other biotech and pharma companies, focusing in compounds that could be ready to start regulatory preclinical development in less than one year.
Ability Pharmaceuticals also establishes research collaborations with academic institutions to provide the company with an engine to generate new drug candidates and to build a competitive development pipeline.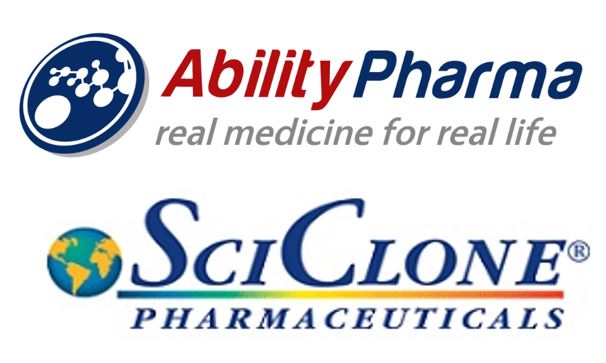 In April 2016, AbilityPharma signed a territorial license agreement for ABTL0812 with the US company SciClone Pharmaceuticals to develop and market the product in Greater China, with upfront and milestone payments over $ 20 M
If you are interested in learning more on our products in development or you have a licensing opportunity which could be of our interest, please contact us.
LATEST NEWS
02.06.2023
Press Release
Ability Pharmaceuticals announces the presentation of the phase 2a results of ABTL0812 as first-line therapy in patients with lung cancer at the ASCO 2023 Annual Meeting in Chicago
+ info
14.12.2022
Press Release
AbilityPharma Achieves the 30% of the Estimated Recruitment for their Phase 2b Clinical Trial with ABTL0812 + FOLFIRINOX as a First-Line Therapy Treatment in Advanced Pancreatic Cancer
+ info
21.11.2022
Press Release
AbilityPharma Obtains 1,5M € of Non-Dilutive Funding from Next Generation EU Funds to Further Study the Anticancer Immunomodulatory Effects of ABTL0812
+ info
10.11.2022
Press Release
AbilityPharma will attend LSX investical showcase in London to meet with key investors and venture capital firms
+ info
02.11.2022
Press Release
ABTL0812 shows potential against glioblastoma brain tumors
+ info
07.10.2022
Press Release
AbilityPharma Secures 2,2M € of Non-Dilutive Funding from the Ministry of Science & Innovation of the Government of Spain to Accelerate the Clinical Development and Regulatory Path of ABTL0812
+ info
07.09.2022
Press Release
Carles Domènech, Executive Chairman & CEO of AbilityPharma, Will Attend ESMO Congress in Paris for a Meeting with some of the most Relevant Key Opinion Leaders (KOLs) in the Treatment of Pancreatic Cancer
+ info
29.06.2022
Press Release
AbilityPharma Will Attend ESMO World Congress on Gastrointestinal Cancer 2022 in Barcelona
+ info
13.06.2022
Press Release
AbilityPharma Will Attend the ESMO Gynaecological Cancers Congress 2022 in Valencia
+ info