Investors & Funding
Horizon 2020 Programme
AbilityPharma: Accelerating Solutions for Pancreatic Cancer

(PanC-ASAP)
The project has received funding from the European Union's Horizon 2020 research and innovation programme under grant agreement No 954825.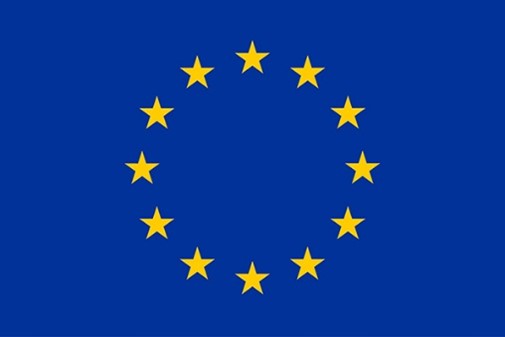 Horizon 2020 Framework Programme
Call: H2020-EIC-SMEInst-2018-2020-3
Project: 954825 — PanC-ASAP
PanC-ASAP is a project that aims to develop ABTL0812, a first-in-class autophagy inducer drug, for the treatment of metastatic pancreatic cancer by performing a phase 2 multicenter double-blind placebo-controlled clinical trial to investigate ABTL0812 in combination with the chemotherapy combo FOLFIRINOX.
The Problem:
Pancreatic cancer, sometimes referred as the ''neglected cancer'', is the seventh leading cause of cancer-related deaths worldwide and third in EU.
The high mortality rates of pancreatic cancer are due to lack of appropriate diagnosis, treatment and cataloging of cancer cases.
Due to its high lethality, it is an orphan disease with an urgent unmet clinical need for new efficacious and safe therapies.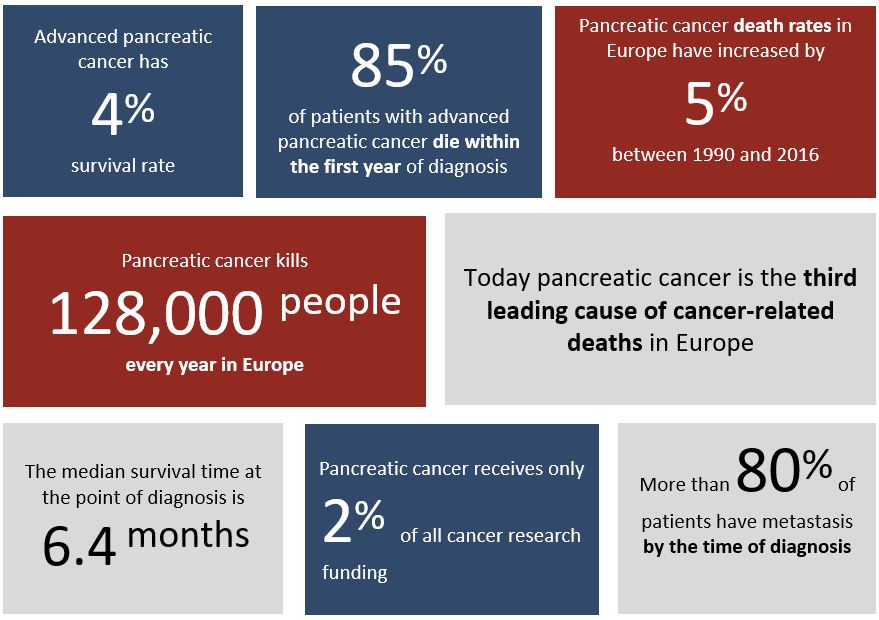 The solution:
ABTL0812 is a first-in-class fully differentiated oral targeted anticancer compound that induces autophagy-mediated cytotoxicity selectively in cancer cells.
In preclinical
in vitro
and animal pancreatic cancer models, ABTL0812 showed efficacy as a single agent and in combination with current standard-of-care treatments without additional toxicity. These results granted an Orphan Drug Designation (ODD) to ABTL0812 for pancreatic cancer treatment from the EMA and the FDA.
Moreover, ABTL0812 is a clinical stage drug. A first-in-human phase 1/1b clinical trial demonstrated that ABTL0812 oral treatment is safe and well tolerated. Subsequently, a phase 1/2 showed the superiority of combining ABTL0812 with standard of care chemotherapy over chemotherapy alone in endometrial and lung cancer.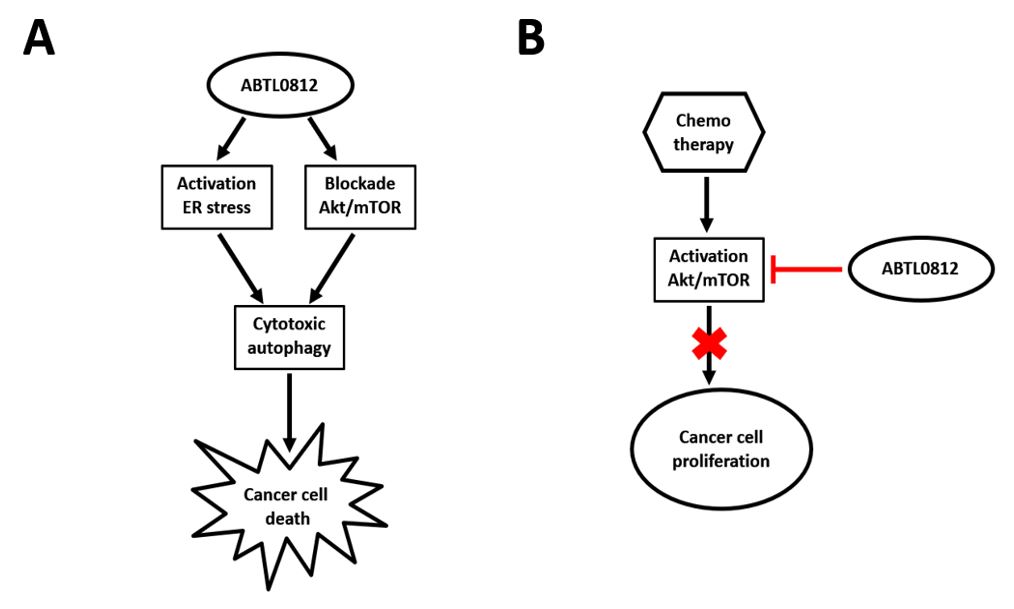 ABTL0812 mechanism of action and synergy with chemotherapy. A) ABTL0812 has a dual anticancer action: 1) ER stress activation and 2) Akt-mTOR blockade. Both actions converge in the induction of a robust cytotoxic autophagy that leads to cancer cell death B) The main chemotherapy mechanism resistance is the activation of Akt/mTOR that prevents cancer cell death; ABTL0812 avoids the activation of Akt/mTOR and thus potentiates the efficacy of chemotherapy.
Overall strategy:
AbilityPharma will perform a phase 2 clinical trial in pancreatic cancer to investigate the safety and efficacy ABTL0812 in combination with the standard-of-care chemotherapy FOLFIRINOX.
This proof of concept study has the potential to lead to a further development of the treatment and/or its early conditional approval and, therefore, address this urgent unmet medical by making the treatment available to pancreatic cancer patients.
---
News about the project:
March 25, 2020 -
AbilityPharma awarded €5 million from the Horizon Europe EIC Accelerator Pilot Program to conduct a Phase 2b clinical trial with ABTL0812 in patients with advanced pancreatic cancer
LATEST NEWS
02.06.2023
Press Release
Ability Pharmaceuticals announces the presentation of the phase 2a results of ABTL0812 as first-line therapy in patients with lung cancer at the ASCO 2023 Annual Meeting in Chicago
+ info
14.12.2022
Press Release
AbilityPharma Achieves the 30% of the Estimated Recruitment for their Phase 2b Clinical Trial with ABTL0812 + FOLFIRINOX as a First-Line Therapy Treatment in Advanced Pancreatic Cancer
+ info
21.11.2022
Press Release
AbilityPharma Obtains 1,5M € of Non-Dilutive Funding from Next Generation EU Funds to Further Study the Anticancer Immunomodulatory Effects of ABTL0812
+ info
10.11.2022
Press Release
AbilityPharma will attend LSX investical showcase in London to meet with key investors and venture capital firms
+ info
02.11.2022
Press Release
ABTL0812 shows potential against glioblastoma brain tumors
+ info
07.10.2022
Press Release
AbilityPharma Secures 2,2M € of Non-Dilutive Funding from the Ministry of Science & Innovation of the Government of Spain to Accelerate the Clinical Development and Regulatory Path of ABTL0812
+ info
07.09.2022
Press Release
Carles Domènech, Executive Chairman & CEO of AbilityPharma, Will Attend ESMO Congress in Paris for a Meeting with some of the most Relevant Key Opinion Leaders (KOLs) in the Treatment of Pancreatic Cancer
+ info
29.06.2022
Press Release
AbilityPharma Will Attend ESMO World Congress on Gastrointestinal Cancer 2022 in Barcelona
+ info
13.06.2022
Press Release
AbilityPharma Will Attend the ESMO Gynaecological Cancers Congress 2022 in Valencia
+ info