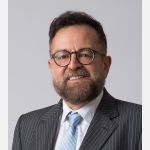 Carles Domènech, PhD
Executive Chairman, CEO and co-Founder
Carles obtained a BSs/MSc degree in biology (first class honors) from the Autonomous University of Barcelona and also a PhD degree in cellular biology from the same University, working at the Council of Science Research (CSIC). He has additional business training at ESADE business school and other business programs.

After his career in CSIC in Barcelona (1985-89) and at Memorial Sloan-Kettering Cancer Center in New York (1990-1992), he held senior positions at Almirall, SA (1992-2003) as Manager and Head of Business Development and Licensing and Lacer, SA (2005-2007) as Director, Business Development and Licensing.

Carles has also 4 years experience in biotech venture capital and business angels associations and has also been collaborating with government innovation agencies. Between 2004 and 2005 he was Director, Biotech Investments at the seed venture capital firm Barcelona Emprèn, SCRSA. During 2008-2009 he collaborated with agencies of the Government of Catalonia as Director, Technology Transfer and Valorization and as Managing Director, Investment and Enterprise Growth. He had under his responsibility the seed venture capital company Invertec, SA and the entrepreneurship finance programs Genesis Capital and Concept Capital. Since July 2009 he also advises Keiretsu Forum Barcelona in biotech investments.

In 2009 Carles cofounded Ability Pharmaceuticals, SL to become its Chief Executive Officer in September 2009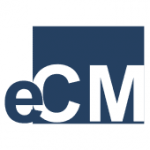 eCM Corporate Finance
Chief Financial Office Team
eCM Corporate Finance, founded in 2015, is an independent corporate finance boutique focused on small and medium-sized enterprises (SMEs), family or non-family, private or listed. Our vision is to be the corporate finance partner of choice for medium, family and high growth companies by creating solutions adapted to each phase of their value creation and business growth processes.

The team of experts of eCM is formed by professionals with an extensive professional career in managing and financing SMEs as well as high growth companies. Our collective experience allows us to provide hands-on, objective solutions at senior management level with a unique strategic approach, helping our clients in their transformation processes such as IPO, reorganization (turnaround) financial and restructuring.

The team is led by Joaquín Galí and joined AbilityPharma in 2021.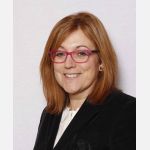 Gemma Fierro
VP, Clinical & Regulatory Affairs
Gemma obtained a BSc degree in Pharmacy from the University of Barcelona and a Master degree in European Regulatory Affairs from the Autonomous University of Barcelona.

Gemma has a broad experience in the regulatory area acquired in several pharmaceutical companies. She started at Lacer, S.A., from 1990 to 1993, as Regulatory Affairs manager. From 1993 to 1997, she worked at Merck Farma y Química as Senior Regulatory Affais manager. From 1998 to 2004, she was Head of Regulatory Affairs at Laboratorios Vita, S.A.

Then, with the acquisition of Grupo Vita by Procter & Gamble in 2004, she became Regulatory Affairs Director for Spain and Portugal, assuming additional responsibilities in pharmacovigilance until 2009. After the acquisition from Warner Chilcott, Gemma assumed the regulatory responsibilities for all European countries from 2009 to 2012. After that, Gemma was appointed as Head of Regulatory Affairs in Bayer Hispania, SL, from 2012 to 2014, assuming responsibilities in clinical trials submissions as well.

Gemma joined Ability Pharma in 2015 as Clinical & Regulatory Affairs VP.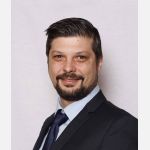 Héctor Pérez-Montoyo, PhD
Director, Biological Research and Project Management
Héctor obtained his BSc degree in Biology in 2005 and his Ph.D. in Biology in 2010 at University of Alicante. In 2006 he moved to University of Texas Southwestern Medical Center in Dallas (EEUU), to start his career developing novel therapeutic antibodies in murine models of human autoimmune diseases and under the supervision of Dr. Sally E. Ward, a worldwide outstanding investigator in the field of autoimmune diseases and cancer.

After obtaining his Ph.D., he combined two postdoctoral grants in Barcelona (Metastasis and Transformation group in Bellvitge Biomedical Research Center - IDIBELL) and in Valencia (Autoimmune Pathology Lab in Principe Felipe Research Center). In between, he worked as a coordinator of an animal experimentation laboratory from a private company, developing novel therapeutic agents for autoimmune diseases and cancer.

During the 10 years of experience accumulated, animal research has characterized most of his work, accumulating large experience working with a large panel of murine models of different autoimmune diseases such as Multiple Sclerosis or Rheumatoid Arthritis, and in cancer, including the "Patient Derived OrthoXenograft" technique. His work always focused in understanding the molecular pathophysiological mechanisms leading to autoimmunity and cancer development, investigating mechanism of action of newly developed molecules to treat such diseases. He has collaborated in the publication of several articles in peer reviewed journals, abstracts in scientific meetings and patents.

In 2015 Héctor joined Ability Pharmaceuticals SL as a Director of Biological Research.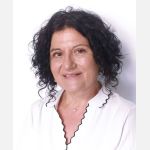 Francesca Ribot
VP, Finance
Francesca obtained a Master's degree in Auditing and Accounting from the Abat Oliva CEU University and an Expert Postgraduate in Business Restructuring from the Catholic University of Ávila.

Francesca has extensive financial experience in companies from different sectors, PYMES and big company , national and international companies, with German and Dutch parent companies.

Highlights her experience as a financial and internal audit in the years 1999-2002 in the export company Astral Export belonging to the Fluidra group. Controller in the company Diagonostic Grifols, SA, in the period of 2009-2010. Financial director and internal control in the company Cordstrap, SAU in the period 2010-2020, applying the Dutch accounting plan

In the master's study, the internships were carried out at the company LBL Audit, SA, which provided him with extensive knowledge of audit processes, due diligence, financial analysis, cost control, and current accounting regulations.


Yolanda Soler
Director, Clinical Operations
Yolanda Obtained a degree in Pharmacy from the University of Barcelona and a Master in Marketing direction in EADA.

She has 21 years of experience in coordinating the whole process of implementation, commissioning, and closure of clinical trials from phase 1 to phase 4, in different therapeutic areas in Merck Sharp and Dohme. She was involved in clinical site management and monitoring activities in compliance with principles of ICH-GCP guidelines, SOPs, local laws and regulations, study protocol(s), applicable study plans and working guidelines.

Since 2013, she was responsible to organizing and managing the Clinical Operations Department ensuring good quality in all processes of clinical trials in Recerca Clinica SL. She served as the primary project contact with the client and leaded and managed cross-functional project teams. She was also responsible of the preparation and trial submission to the Ethics Committees/Institutional Review Boards and Competent Authorities, in collaboration with involved in-house functions and CRO, if applicable.

Yolanda joined Ability Pharma in July 2020 as a Clinical Operations Manager.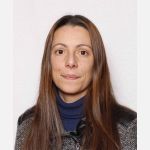 Vanessa Ruz
VP, Finance and Administration
Vanessa obtained a degree in economics (BEc/MEc) at the Pompeu Fabra University of Barcelona. She specialized in business administration.

Vanessa collaborates with Ability Pharmaceuticals since 2010. Prior to joining the company, for 2 years she was the Chief Financial Officer of Sevibe Cells, a health services company specializing in the preservation of stem cells derived from umbilical cords.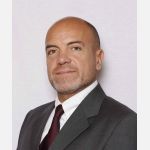 Marc Cortal, MD
Manager, Clinical Research
Marc obtained his degree in Medicine and Surgery at the University of Barcelona in 1993. He started his medical activities as a volunteer at the refugee's camps of the former Yugoslavia. In 1994 he moved to London (UK) where he participated in different clinical practices at the Vascular Surgery Department of Saint Mary's Hospital and at the Accident and Emergency Department of the Middlesex Hospital. In 1995 became a consultant at the Accident and Emergency Department of Hillingdon Hospital. In 1996 moved to Switzerland entering in the International Committee of the Red Cross where learnt about laws of war and international conflicts and was finally sent to the civil conflict in Peru as a medical delegate to organize medical services.

In 1998 moved back to Barcelona to perform different jobs as a medical doctor at the Public and Private Health Services, on the Emergency, Orthopedics and work medicine, starting also medical management at hospitals and insurance companies, as well as organizing clinical trials to develop new therapeutic molecules in oncology as a clinical investigator.

In 1994 Marc had an International Law of War training in Geneva, Switzerland. After that, he obtained a Master's degree in Tropical Medicine at the University of Barcelona (1998), a Master's degree in Clinical Mental Health in Les Heures University, Barcelona (2003) and a Master in Innovation by the School of Industrial Organization of Madrid, Madrid (2013); Lastly, he pursued an ICSR (Individual Case Safety Reports) Course, management and processing of communications to the European Medicines Agency, London (2014).

Marc joined Ability Pharmaceuticals SL as a Director of Clinical Research in 2012.



LATEST NEWS
02.06.2023
Press Release
Ability Pharmaceuticals announces the presentation of the phase 2a results of ABTL0812 as first-line therapy in patients with lung cancer at the ASCO 2023 Annual Meeting in Chicago
+ info
14.12.2022
Press Release
AbilityPharma Achieves the 30% of the Estimated Recruitment for their Phase 2b Clinical Trial with ABTL0812 + FOLFIRINOX as a First-Line Therapy Treatment in Advanced Pancreatic Cancer
+ info
21.11.2022
Press Release
AbilityPharma Obtains 1,5M € of Non-Dilutive Funding from Next Generation EU Funds to Further Study the Anticancer Immunomodulatory Effects of ABTL0812
+ info
10.11.2022
Press Release
AbilityPharma will attend LSX investical showcase in London to meet with key investors and venture capital firms
+ info
02.11.2022
Press Release
ABTL0812 shows potential against glioblastoma brain tumors
+ info
07.10.2022
Press Release
AbilityPharma Secures 2,2M € of Non-Dilutive Funding from the Ministry of Science & Innovation of the Government of Spain to Accelerate the Clinical Development and Regulatory Path of ABTL0812
+ info
07.09.2022
Press Release
Carles Domènech, Executive Chairman & CEO of AbilityPharma, Will Attend ESMO Congress in Paris for a Meeting with some of the most Relevant Key Opinion Leaders (KOLs) in the Treatment of Pancreatic Cancer
+ info
29.06.2022
Press Release
AbilityPharma Will Attend ESMO World Congress on Gastrointestinal Cancer 2022 in Barcelona
+ info
13.06.2022
Press Release
AbilityPharma Will Attend the ESMO Gynaecological Cancers Congress 2022 in Valencia
+ info