Our team
Scientific Advisory Board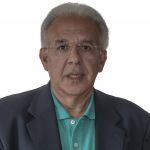 Dr. Toni Pérez
Chairman, Clinical Advisory Board
Dr. Pérez has more than 29 years experience in pharmaceuticals including Head of Development of Anti-Infectives at Novartis and at Roche´s spin-off, Basilea Pharmaceutica, both in Basel, Switzerland; Almirall (Head of Development) and Esteve (Medical Director and Board member), Barcelona, Spain. Nowadays he is consultant for drug development. In some companies is acting as Chief Medical Officer, Medical Director or Chairman of the Advisory Board.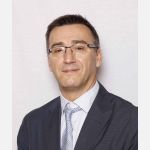 José Miguel Lizcano, PhD
Chairman, Scientific Advisory Board
Dr.Lizcano is Professor (Associate) and director of the Department of Biochemistry of School of Medicine at the Universitat Autonoma Barcelona (UAB). After receiving his PhD degree (Biochemistry) in 1994 at the UAB, Dr. Lizcano completed his training at the Laboratories of Prof. Keith F Tipton (Trinity College Dublin) and Prof. Sir Philip Cohen and Prof. Dario Alessi (MRC Protein Phosphorylation Unit, Dundee UK). In 2005 he founded the UAB Protein Kinases and Signal Transduction Laboratory, to dissect the new cellular signaling pathways ruled by protein kinases that play fundamental roles in driving cancer. He has published more than 50 papers in international refereed journals, and his work has been cited more than 3.000 times.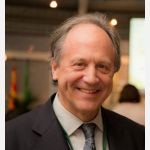 Dr. Pere Gascón
After extensive training in the United States and Head of the Hematology and Oncology Service for more than 15 years at the New Jersey State Medical School, Prof. Pere Gascon was the Director of the Medical Oncology Service and Scientific Coordinator of the Clinical Institute for Hemato-Oncologic Enema (ICMHO) of Hospital Clínic de Barcelona. He currently serves as Senior Consultant for the same Service, as well as Editor-in-Chief of Clinical and Translational Oncology, Vice President of the Foundation for Excellence and Quality of Oncology (ECO), Senior Lecturer And director of the CELLEX chair of Oncology and Multidisciplinary Knowledge, among other occupations.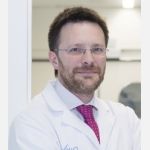 ​Dr. Jordi Rodón
Dr. Jordi Rodón is a specialist in medical oncology at the Department of Oncology at Vall d'Hebrón University Hospital. He also holds the positions of Chief of the Early Clinical Drug Development Group, director of the Molecular Therapy Cancer Research Unit (UITM), assistant professor of oncology at the International University of Catalonia, among others. At the Vall d'Hebrón Institute of Oncology (VHIO), Dr. Jordi Rodón is expert in conducting complex clinical trials with drugs in the early stages of development (Phase I and Phase II trials), focusing on new specific molecular targets. Dr. Jordi Rodón is currently visitor investigator at MD Anderson Cancer Center, Houston, Texas.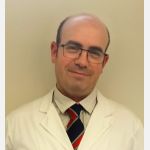 Miguel F. Segura, PhD
Miguel F. Segura graduated in biochemistry in 2000 at the Universitat de les Illes Balears and received his PhD in 2006 from the University of Lleida, Spain. In 2007, he moved to New York University School of Medicine for his postdoctoral training. In 2012, he was recruited by the Vall d'Hebron Research Institute with a tenure-track position to apply his experience in translational research in cancer to paediatric tumours. In 2017, he obtained the tenure position and is now the Principal Investigator of the Laboratory of Neural Tumours. His research is focused on the development of epigenetic therapies and non-DNA-damaging agents for the treatment of nervous system tumours such as neuroblastoma.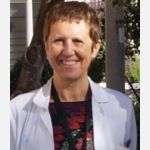 Dra. Soledad Gallego
Dr. Soledad Gallego is a Pediatric Oncologist, Professor of Pediatrics at the Autonomous University of Barcelona and Head of the Pediatric Oncology and Hematology Service at the Vall d'Hebron Hospital in Barcelona. He directs the Translational Research Group on Pediatric Cancer of the VHIR (Vall d'Hebron Research Institute) whose lines of research focus on the investigation of new therapeutic targets in embryonic tumors of neural origin and the sarcomas of soft tissues and bones of children and adolescents.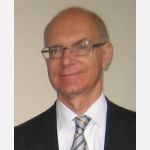 Antoni Martinez-Tobed, PhD
Antoni obtained a BSc degree in chemistry from the University of Barcelona and a PhD degree in pharmaceutical chemistry from the University of London.

He worked for 27 years at the research center of Almirall, SA, as head of the pharmacokinetics and metabolism department, director of preclinical development and preclinical scientific director.

Antoni has a comprehensive knowledge of preclinical drug development, including bioanalysis, pharmacokinetics, metabolism, toxicology and clinical pharmacology, gained through over 35 years of experience in pharmaceutical companies and CROs.

He has a wide experience in assessment of preclinical and clinical pharmacology dossiers in development phases, and contributed to marketing approval of several new drugs in Europe, USA and Japan.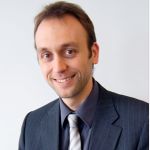 Jordi Espadaler, PhD
Research Advisor and co-Founder
Jordi obtained a BSc/MSc degree in biochemistry from the Autonomous University of Barcelona and also a PhD degree (Doctorate Extraordinary Award) from the same University. During his doctorate, Dr. Espadaler collaborated actively with Prof. Andrej Săli, a world-recognized expert in structural biology, and did several stays in his laboratory, both at the Rockefeller University (New York) and the University of California San Francisco.

In 2006 he joined AB-Biotics SA when the company had just two employees and helped it to grow from a small start-up to a publicly traded company with around 40 employees.

Jordi has published 10 articles in peer-reviewed journals and 3 patents (two of them are international patents), and is also a visiting professor since 2008 at the Master of Bioengineering of the Institut Químic de Sarrià (Ramon Llull University, Barcelona).

In 2009 Jordi cofounded Ability Pharmaceuticals, SL to become its Vice-President, Drug Discovery in September 2009.


LATEST NEWS
02.06.2023
Press Release
Ability Pharmaceuticals announces the presentation of the phase 2a results of ABTL0812 as first-line therapy in patients with lung cancer at the ASCO 2023 Annual Meeting in Chicago
+ info
14.12.2022
Press Release
AbilityPharma Achieves the 30% of the Estimated Recruitment for their Phase 2b Clinical Trial with ABTL0812 + FOLFIRINOX as a First-Line Therapy Treatment in Advanced Pancreatic Cancer
+ info
21.11.2022
Press Release
AbilityPharma Obtains 1,5M € of Non-Dilutive Funding from Next Generation EU Funds to Further Study the Anticancer Immunomodulatory Effects of ABTL0812
+ info
10.11.2022
Press Release
AbilityPharma will attend LSX investical showcase in London to meet with key investors and venture capital firms
+ info
02.11.2022
Press Release
ABTL0812 shows potential against glioblastoma brain tumors
+ info
07.10.2022
Press Release
AbilityPharma Secures 2,2M € of Non-Dilutive Funding from the Ministry of Science & Innovation of the Government of Spain to Accelerate the Clinical Development and Regulatory Path of ABTL0812
+ info
07.09.2022
Press Release
Carles Domènech, Executive Chairman & CEO of AbilityPharma, Will Attend ESMO Congress in Paris for a Meeting with some of the most Relevant Key Opinion Leaders (KOLs) in the Treatment of Pancreatic Cancer
+ info
29.06.2022
Press Release
AbilityPharma Will Attend ESMO World Congress on Gastrointestinal Cancer 2022 in Barcelona
+ info
13.06.2022
Press Release
AbilityPharma Will Attend the ESMO Gynaecological Cancers Congress 2022 in Valencia
+ info