ABOUT
Ability Pharmaceuticals
"We are committed to creating the future of oncology by developing innovative therapies that address unmet medical needs"
Ability Pharmaceuticals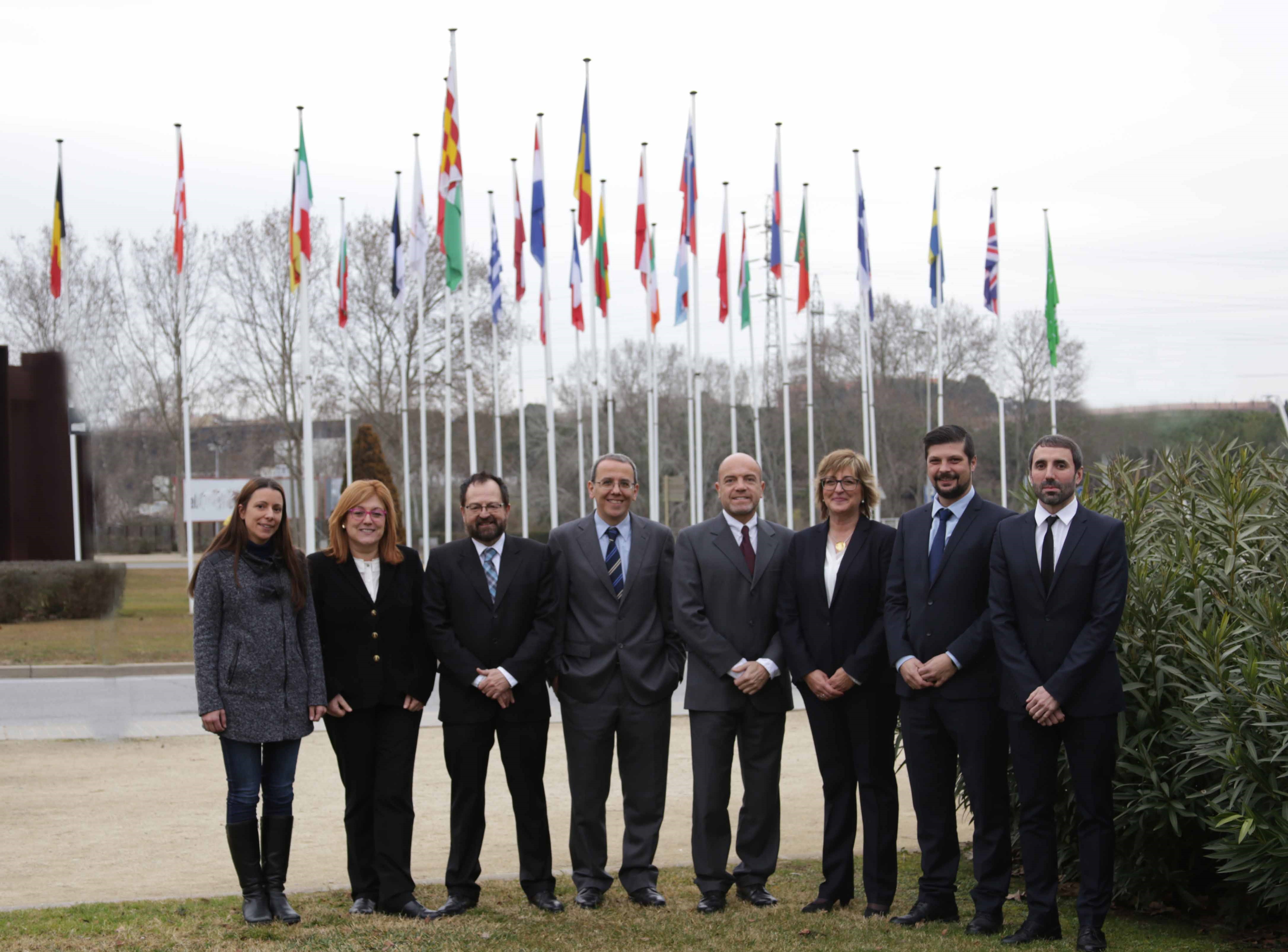 AbilityPharma is a clinical-stage biopharmaceutical company focused on developing first-in-class causing autophagy molecules through binding to the nuclear receptors PPARα and PPARγ and inducing Reticular Stress (ER-Stress). It represents a novel approach, offering an opportunity to create important new therapeutic options for cancer patients.

The first drug candidate ABTL0812 is currently in phase 2 clinical trials as first-line therapy for endometrial cancer and for squamous NSCLC in combination therapy. The study includes the European leading institutions Vall d'Hebron Institute of Oncology VHIO (Barcelona), Institut Català d'Oncologia ICO (Barcelona), Institut Gustave Roussy (Paris), Centre Léon Bérard (Lyon), Institut Paoli-Calmettes (Marseille), INCLIVA (València) and Hospital Universitario Virgen del Rocío (Sevilla).

The investigational new drug (IND) is also approved in the US by the FDA.

ABTL0812 binds to the nuclear receptors PPARα and PPARγ blocking Akt activation, the central kinase of the PI3K/Akt/mTOR pathway, and inducing PPAR-dependent Endoplasmic Reticular Stress (ER-stress). The combination of inhibition of the PI3K/Akt/mTOR pathway and the ER-Stress induction results in an autophagy-mediated cancer cell death. Its mechanism of action was published at Clinical Cancer Research in May 2016.



ABTL0812 showed efficacy and an outstanding safety and tolerability profile in the first in humans phase 1/1b clinical trial with 29 patients with advanced cancer.


AbilityPharma is also committed to improve the outcome of children with cancer with an improvement of their quality of life. Both the FDA and the EMA granted orphan drug designation ODD to ABTL0812 for treatment of the pediatric cancer neuroblastoma.

Approval in pediatric cancer could award AbilityPharma with a FDA priority review voucher.


AbilityPharma current focus is on the treatment of lung cancer and endometrial cancer. Together they cause almost 30% of all cancer deaths. More specifically, only 17,7 % of the patients with lung cancer, survive after 5 years.



AbilityPharma has the aproval to conduct a phase 1/2 clinical trial with ABTL0812 in patients with pancreatic cancer in the US.

The FDA granted ODD for pancreatic cancer in 2016.

The company also plans to develop ABTL0812 in other cancer types as first-line and maintenance therapy including cholangiocarcinoma, glioblastoma, head and neck cancer and breast cancer.

AbilityPharma has an experienced management team with outstanding success in getting drugs approved by both the FDA and the EMA, and licensing them to big-pharma. The company is also supported by a highly-qualified team of advisors, not only in the medical or scientific area, but also with the IP, legal or strategic issues. Together, we build an excellent team to lead our projects to success.

LATEST NEWS
12.09.2019
News
AbilityPharma rises € 3.5 million in a financing round to complete the current oncologic phase 2 clinical trial and license ABTL0812 to an international pharmaceutical company
+ info
31.05.2019
News
Ability Pharmaceuticals Announces the Presentation of the First Results of ABTL0812 as First Line in Patients with Endometrial or Lung Cancer at 2019 ASCO Annual Meeting
+ info
04.02.2019
News
Ability Pharmaceuticals Announces the Approval in China of a Clinical Study in Pancreatic Cancer with ABTL0812
+ info
30.01.2019
News
Ability Pharmaceuticals is attending the BIOMED EVENT® by INVEST SECURITIES and the Cholangiocarcinoma Foundation Annual Conference
+ info
05.12.2018
News
AbilityPharma ha superado el millón de euros en la ronda de crowdfunding que abrió el pasado mes de septiembre
+ info
07.11.2018
News
Ability Pharmaceuticals Announces FDA-Orphan Drug Designation for ABTL0812 in Biliary Tract Cancer
+ info
19.09.2018
News
Ability Pharmaceuticals anuncia la inclusión del primer paciente en el estudio clínico de la fase 2 de ABTL0812 en Francia
+ info
24.08.2018
News
At AbilityPharma we are very pleased to announce the start of a crowdfunding campaign through de Capital Cell
+ info
19.02.2018
News
AbilityPharma Announces FDA Approval of Phase 1/2 Trial of ABTL0812 for Patients with Advanced Metastatic Pancreatic Cancer
+ info