Ability Pharmaceuticals, SL has built an excellent research group composed by one postdoctoral research fellow, one Ph.D. student and one research technician, that perform all experimental procedures in cellular biology, molecular biology, proteomics and animal models for human cancers. The Lab is coordinated by Dr. Hector Perez-Montoyo, who is the Director of Biological Research of AbilityPharma. The Lab uses facilities of the Autonomous University of Barcelona (cell cultures, animal laboratory, cellular and genetic biology and biochemistry), in a collaboration established with Dr. José Miguel Lizcano, from the Department of Biochemistry and Molecular Biology at UAB.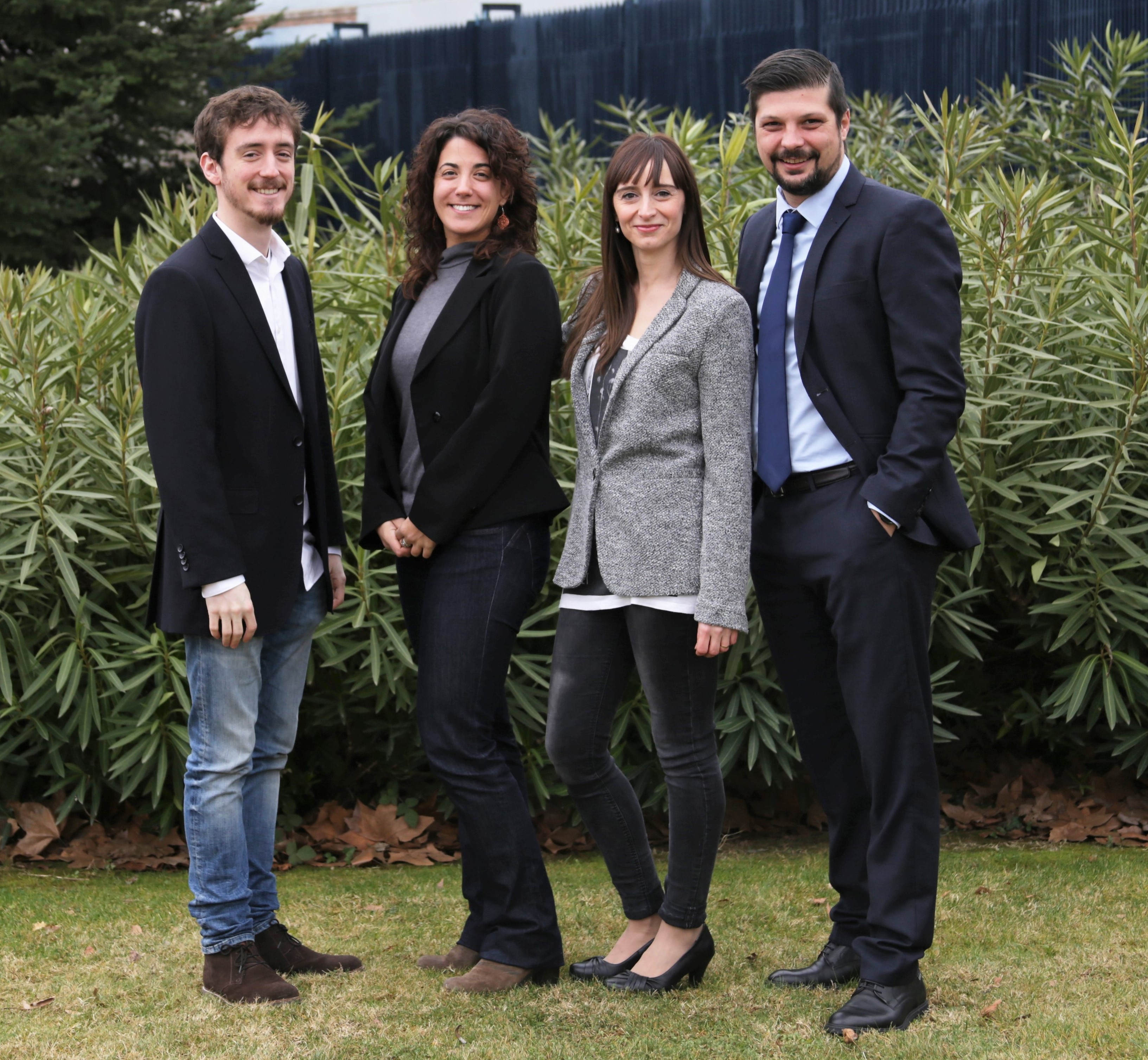 The formation of the AbilityPharma Lab has allowed us to fully characterize the mechanism of action of ABTL0812, and to investigate new therapeutic scenarios for ABTL0812 and follow-ups. It has also facilitate the development of novel biomarkers and perform all pre-clinical studies needed to advance in the research pipeline of our compounds. On the clinical site, the Lab analyses the human patient samples from the clinical trial currently ongoing for the identification and validation of novel biomarkers to monitor and to predict efficacy, therefore allowing us to select the group of patients that will better respond to the treatment in future clinical studies, improving their success outcome.
Our Lab actively collaborates with other public institutions and research groups from different universities, research centers and hospitals (Vall d´Hebron-VHIO, Clinic Hospital-IDIBAPS, IRBLleida, UdG, Bellvitge Universitary Hospital), having built a network of expert scientists who by sharing their knowledge, expertise and results, have allowed AbilityPharma to optimize the efforts and resources to direct research to a common goal: "improve people´s life by providing novel cancer drugs".
LATEST NEWS
02.06.2023
Press Release
Ability Pharmaceuticals announces the presentation of the phase 2a results of ABTL0812 as first-line therapy in patients with lung cancer at the ASCO 2023 Annual Meeting in Chicago
+ info
14.12.2022
Press Release
AbilityPharma Achieves the 30% of the Estimated Recruitment for their Phase 2b Clinical Trial with ABTL0812 + FOLFIRINOX as a First-Line Therapy Treatment in Advanced Pancreatic Cancer
+ info
21.11.2022
Press Release
AbilityPharma Obtains 1,5M € of Non-Dilutive Funding from Next Generation EU Funds to Further Study the Anticancer Immunomodulatory Effects of ABTL0812
+ info
10.11.2022
Press Release
AbilityPharma will attend LSX investical showcase in London to meet with key investors and venture capital firms
+ info
02.11.2022
Press Release
ABTL0812 shows potential against glioblastoma brain tumors
+ info
07.10.2022
Press Release
AbilityPharma Secures 2,2M € of Non-Dilutive Funding from the Ministry of Science & Innovation of the Government of Spain to Accelerate the Clinical Development and Regulatory Path of ABTL0812
+ info
07.09.2022
Press Release
Carles Domènech, Executive Chairman & CEO of AbilityPharma, Will Attend ESMO Congress in Paris for a Meeting with some of the most Relevant Key Opinion Leaders (KOLs) in the Treatment of Pancreatic Cancer
+ info
29.06.2022
Press Release
AbilityPharma Will Attend ESMO World Congress on Gastrointestinal Cancer 2022 in Barcelona
+ info
13.06.2022
Press Release
AbilityPharma Will Attend the ESMO Gynaecological Cancers Congress 2022 in Valencia
+ info